Picture through Wikimedia Commons (public)
If you own television from Samsung Frame series, you can soon bypass the crowds and admire the world's most famous paintings whenever you want.
Bonus: it's verified The Musée du Louvre in Paris, which has partnered with Samsung to bring their 42 most beloved works of art to The Frame TVs.
In the first place, The Samsung frame is meant to look like a thin picture frame, as the name suggests. Buyers are given two frame types in different colors: white, teak, and brown; and beveled in white and brick red.
Masterpieces such as Leonardo da Vincin Mona Lisa and Paolo Veronese Wedding in Canaalong with photographs from the Louvre, joins the Samsung Art Store's 1,500 works of art enhanced with 4K image quality from museums and galleries in 43 countries. Institutions participating in the program include the Tate Modern in London, the Prado Museum in Madrid, the Albertina Museum in Vienna, the Van Gogh Museum in Amsterdam, the St. Petersburg Hermitage State Museum and the LUMAS online gallery.
42 Louvre the artwork will be added exclusively for The Frame users later this year. When not in use, TVs can be switched to Ambient mode, which prompts devices to showcase art.
"The Louvre is a A place of discovery, full of emotions, a wonderful setting for artistic masterpieces. An admirable collection of works every day at home and views of the building, galleries and gardens are a great way to see and understand the exceptional beauty of this museum, "says Yann Le Touher, Product Development Manager, Brand Licensing and Louvre Commercial Partnerships.

Picture through Samsung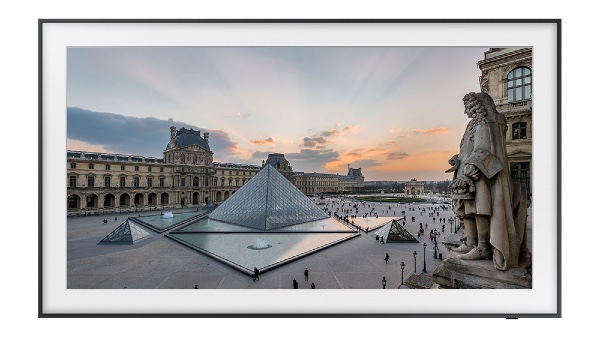 Picture through Samsung
[via TechRadar, images via various sources]
.