Identifying the need for training is the first step toward accelerating the return on VMware® technology investment. But how do you choose a training option considering all the marketplace choices? Here are three important considerations for optimizing your VMware training strategy.
Suppose your company has decided to invest in virtualization. You buy a VMware server to maximize the efficiency of your server and reduce costs. But what next? Acquiring the latest software alone is not enough to make your organization a success – your team also needs to know how to use and manage technology effectively so you can take full advantage of it. So the next important step is to invest in technical training for your team. (Read more about the importance of lifelong learning here blogs).
Quality training also prepares your team members for technical and professional certification exams, including VMware Certified Professional (VCP), VMware Certified Advanced Professional (VCAP), and VMware Certified Design Expert (VCDX). Certification is important for both the organization and individual team members. It reinforces the effectiveness of the training and the readiness of your team to implement and operate. At the same time, certification enhances an individual's career by strengthening expertise and know-how in specific areas. From an employee's perspective, this is a huge gain – it improves their value to the organization and their competitiveness among their peers.
When it comes to VMware training, there are several training providers available. Since most VMware training is offered at the same price by different service providers, how do you choose the right training partner? Here are three questions to help you choose the best VMware training option.
1. What are the benefits?
VMware training has standardized pricing, but that doesn't mean you necessarily get the same service package from all providers. For example, some service providers offer free certification exam coupons. This can save you hundreds of dollars at the time of the exam!
Some providers offer incentives that are fun and rewarding for the individual. HPE, for example, recently launched it HPE Knowledge Club, you earn earn reward points that can be redeemed for gift cards from several popular vendors – such as restaurants, retail stores, and hotels – when you participate in training. We know that while training is crucial to building and updating skill packs, it can be tiring. The HPE Knowledge Club allows us to recognize hard work with an award of your choice.
You start by earning points by purchasing an Instructor Guided Training (ILT) or Virtual Instructor Led Training (VILT) course from HPE. (qualifiers VMware courses in the picture on the right). Gift card rewards start at 600 points – just 6 days of training – and increase after each performance. The HPE Knowledge Club is currently available in the United States and Canada, but new countries may be added. Terms of use Use.
2. Do I trust this training provider to teach me everything I need to do my job and pass the certification exam?
Remember that motivations for training are often twofold: you need to learn practical skills for your job and you need to pass a certification exam. Choose a reliable training provider that will help you achieve both important goals. Often, this means finding a service provider with proven experience and training knowledge. If your team is geographically dispersed, also look for a vendor that offers global delivery capabilities to ensure your team gets a similar high-quality internship experience, regardless of location.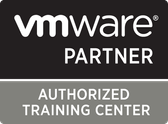 As a VMware Authorized Training Center (VATC), HPE has trained more than 45,000 students. In addition, HPE offers training in more than 90 countries and in more than 45 languages. This means you can attend HPE VMware training events with confidence – knowing that you will get the knowledge and skills you need to achieve certification and succeed in your workplace no matter where you are in the world.
Also, look for a service provider who can satisfy your personal learning style. For example, HPE provides several forms of education delivery to adapt learning opportunities and lifestyles. If you like an expert-driven, structured experience, we recommend virtual instructor-led training (VILT) or instructor-led training (ILT) courses when it is safe to be on site. These courses are held in real time and offer face-to-face interaction, real-time questions and answers, and introductions to an awesome cohort of classmates. The only difference between ILT and VILT is that ILT courses are held in traditional classrooms (on your site or at an HPE training center) and VILT courses are practically in online classrooms. An added benefit of VILT is that you can attend from any place you choose – your home office, coffee shop or even your vacation spot.
If you want to train at your own pace and at a time that suits you, VMware On Demand (personal eLearning) courses may well agree. These self-paced online courses can be taken anywhere, anytime and are ideal for improving selected skills through high-quality learning content and innovative guidance tools.
3. Does this training provider offer anything special or unique to provide real added value?
VMware provides official VMware training content to ensure the quality and consistency of all training providers. And think about it – you area want the seller to leave themselves with unique training material. VMware knows its technology better than anyone else … and has curated the best kits to provide the expertise and skills to achieve your training goals.
Although the material is standard, training providers are still able to differentiate themselves and provide special value. How? The difference between adequate training experience and excellent training experience is the expertise of the material suppliers. You need an instructor who understands and reviews VMware standard training topics so you get the information you need. However, the best service providers have professional instructors who produce the following level of results: they combine teaching expertise and technical expertise. As teachers, they understand different learning styles and are able to get content to echo individual learners. As a technical expert, they can go deep into VMware technology and integration issues by providing practical solutions to complex issues based on years of hands-on experience in the real world.
For example, our HPE instructors complement the sessions with HPE special expertise. VMware runs on industry-leading HPE platforms, including HPE synergy, HPE BladeSystem/ProLiant servers, HPE SimpliVity 380 (hypercombined) and Combined HPE system, so instructors apply their in-depth knowledge of HPE techniques to propose synergistic, cost-effective solutions. For additional student questions, HPE Instructors will also contact HPE Product Managers for an answer.
Another area where HPE adds unique value to VMware training is managing our labs HPE Virtual Labs (vLabs) environment for certain courses. Students have access to their own laboratory equipment where they can experiment and fine-tune their skills in a risk-free environment. Our device ratio of 1: 1 means that each student has their own server login – no waiting or sharing! Our lab devices include the latest HPE servers and technologies – a highlight for all students, but especially useful for students working with HPE hardware in their work environment.
HPE VMware Certified Instructor George Vish II discusses how instructors guide students and provide personalized advice on integrating VMware software into their organization's infrastructures during classroom downtime and lab events. He says, "Taking VMware training from HPE Education Services gives students the best of both worlds: instructors are not only experts in VMware virtualization technologies, but also authorities on how to optimize VMware in the top data center and information technology provided by HPE."
Learn more VMware training from HPE today.
.