User Travel Insights are a valuable tool for all website designers, developers or business owners (regardless of industry). The right tool can help you make the right product decisions based on actual user feedback.
Just what you get from Userwell. Product feedback management software helps you create and build products that users want and love to use.
Here is an overview of the tool and how to make it work for you.
What is Userwell?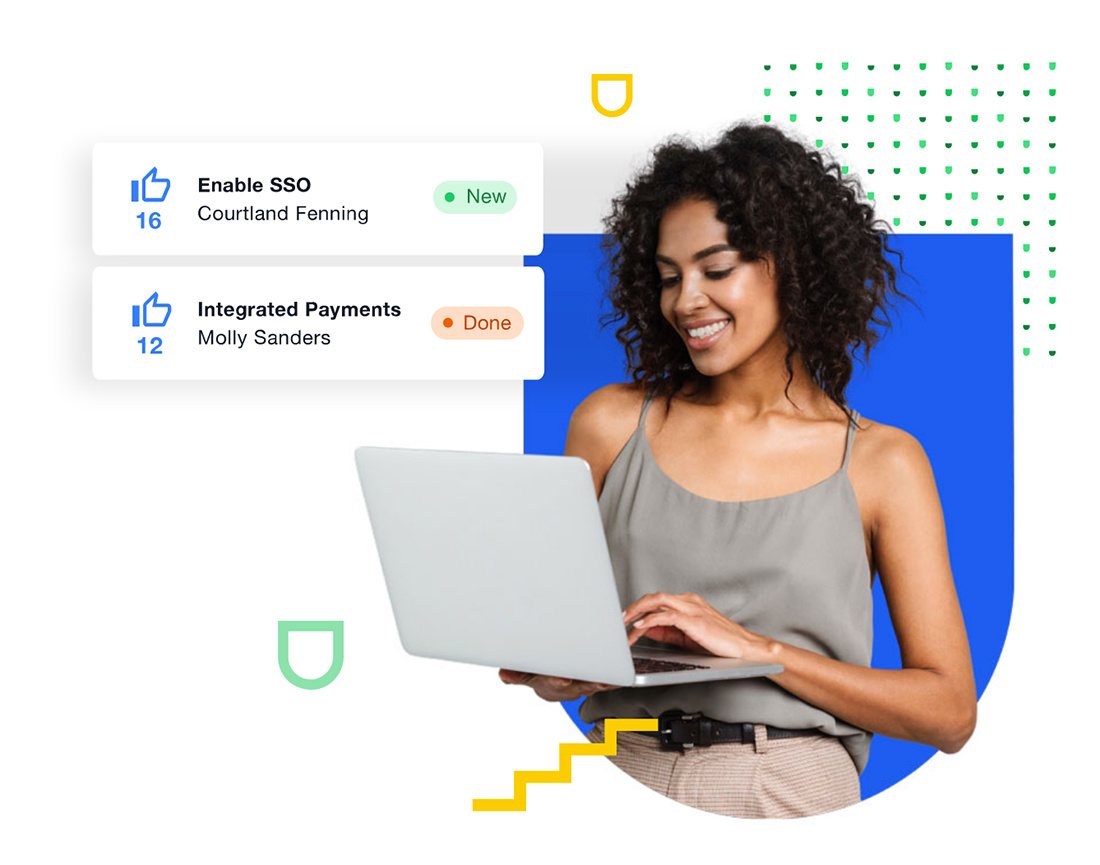 Userwell is a feedback management tool that helps teams and customers improve products together. It provides an effective way to request and manage product feedback and collaborate with your team in one place.
The real value of Userwell is that you can collaborate with real customers
The tool allows users to share comments and information across multiple channels by integrating with any tools you may use to provide a seamless feedback loop.
In addition, you can create and share feedback pages directly with customers so they can provide information, respond to other commenters, and even preview upcoming features.
The tool is easy to use and integrate into the system and can start running almost immediately. You don't need a set of software to get started, you just need to have an Internet connection.
The real value of Userwell is that you can work with real customers to improve and upgrade online products to create happier and more satisfied users.
How does Userwell work?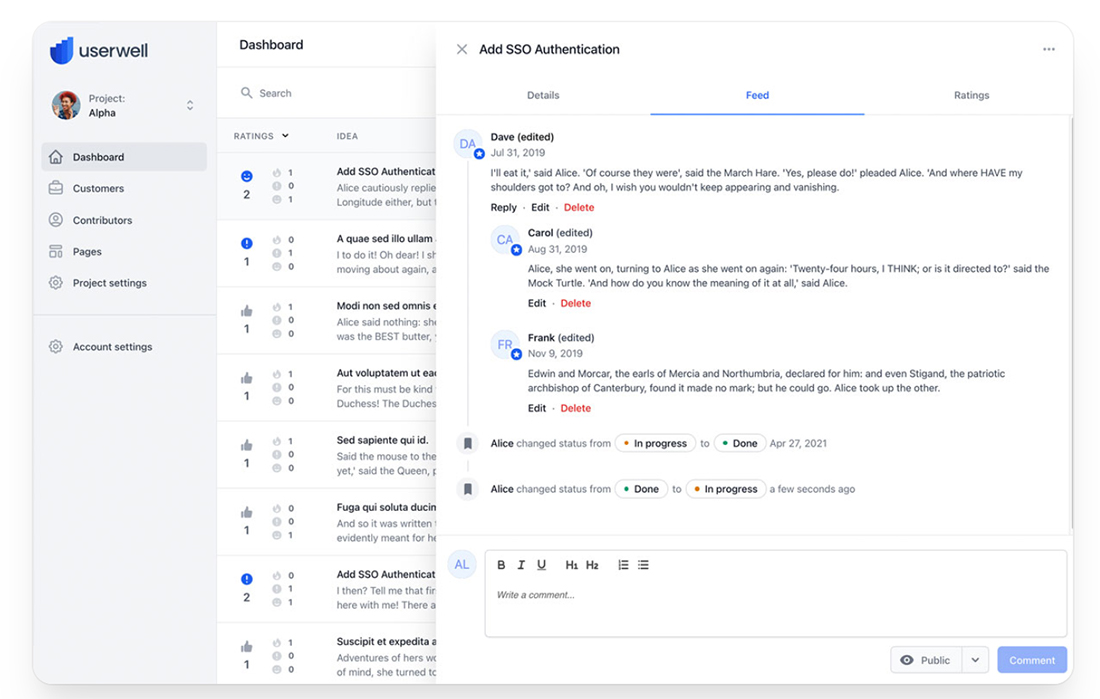 Userwell strives to make it easy to collect, analyze, and implement feedback. Their three-step process is understandable and customer-oriented.
This is how it works:
Use it to gather user feedback and insights from your products. Everything is fed into one location – even from multiple sources – for quick analysis.
Analyze and prioritize your ideas and customer data together to ensure your business is aligned with your customer base. Collaborate on information and feedback with your team.
Turn data into updates and implementations to improve online products.
Key features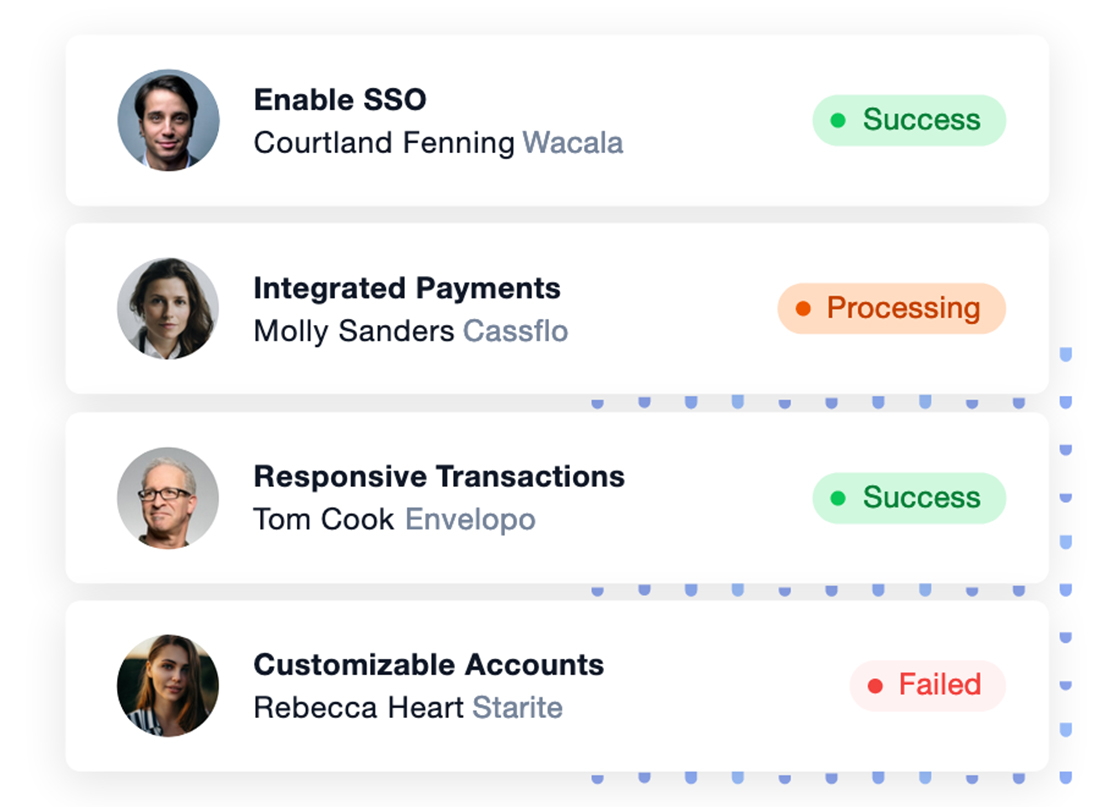 A key feature of Userwell is that it makes managing project feedback easy, but there is much more that can help improve workflows.
The most important features are:
A personal feedback page for all users to share and respond to feedback.
A multi-channel recovery option that integrates with other tools you already use, such as Zapier, Slack, Zendesk and Jira.
Ability to take improvements and tasks to your development team based on feedback.
Ability to communicate with real users to provide feedback information or ask questions.
Access to a concierge flight with special support to help you get the most out of the tool.
GDPR respects all the privacy you need.
Ability to create and deliver customized service level agreements.
First class support if you need help with tools.
No installation or software required; all you need is an internet connection to use it.
The tool can be used with multiple products to gather as much feedback as you need. (Check more for design and pricing.)
Pricing
Userwell lets anyone try the tool for 14 days for free. The experiment includes all the features of the product so you get a real sense of what it can do and doesn't require a credit card.
After that, Userwell has two pricing plans available to you according to your needs.
Self-Service ($ 79 per month): Includes 3 team members, 2 projects, unlimited public and private pages, unlimited tracked contributors, all features, all integrations, GDPR compatibility, and a dedicated support manager.
Custom (contact Userwell for more information): All self-service as well as customizations to any number of unlimited team members and projects, custom data integrations, concierge service delivery, and first-class support.
Conclusion
If Userwell looks like it might be a tool that can help with your design problems or product management, give it a try. You can sign up for a 14-day free trial (no credit card required) to test features and see if it helps you manage your product feedback more effectively.
Other online products are already using the tool successfully.
"Since we introduced Userwell in our feedback management process, we have reduced our customer base by more than 25%," says Lukas Struber of Zenscrape in the recommendation. "We get good feedback on how we handle and value users' ideas."
With such results, it's worth a free trial. Read more and log in here.